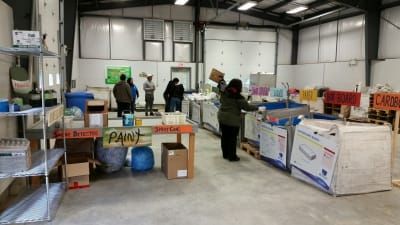 Thorsen Creek Recycling Depot is a one stop recycling centre located at the Thorsen Creek Waste and Recycling Centre (751 Thorsen Road), between Bella Coola and Hagensborg.
Hours of Operation
Wednesday 8:30am- 5:30pm
Saturday 8:30am- 5:30pm
Contact: 250-799-5291 or info@ccrd-bc.ca
Thorsen Creek Recycling Depot accepts more than 30 different categories of items for recycling and is a drop off facility for most provincial Product Stewardship Programs.
Our Recycling Depot is staffed by a friendly recycling attendant who is available to assist customers.
All recyclables are shipped to the lower mainland for processing. We currently ship approximately one (1) semi-trailer load per month.
Our recycling depot accepts all types of beverage containers but does not issue any deposit refunds. All deposit containers are donated to a variety of local non-profit organizations.
Click on the image for a listing of recyclables accepted for free at our depot. Please note that rims must be removed from tires, or a $5.00 charge will be applied for each rim. Commercial size tires are not part of the free recycling program and are subject to a charge based on size.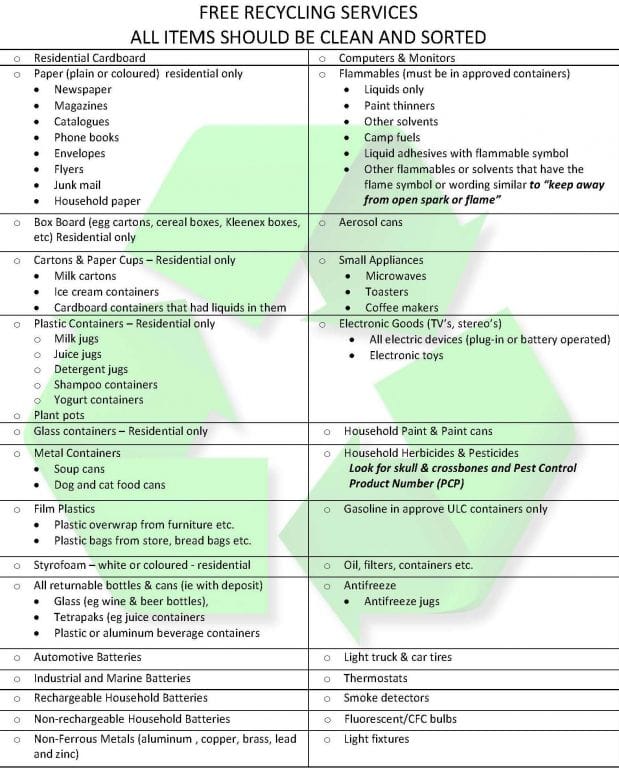 TCWR